Day Care Treatments vs OPD: What's The Difference?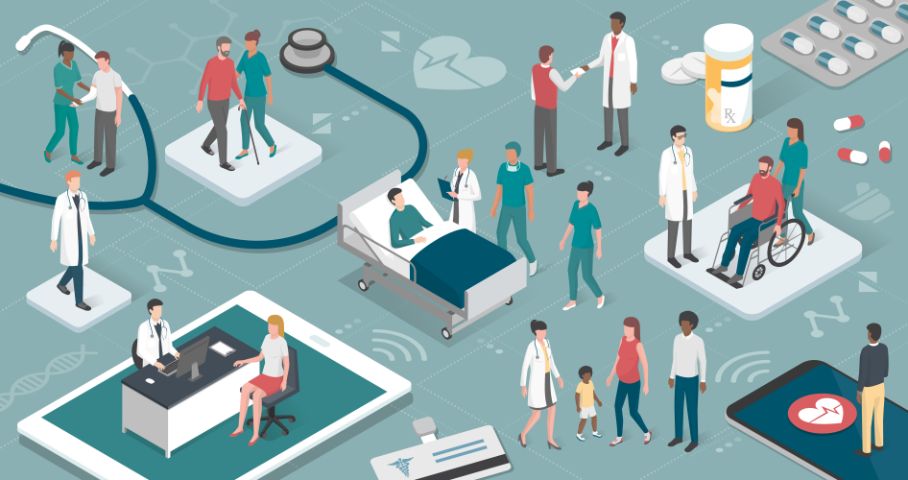 Day care treatment and OPD treatment are two often confused words. Needless to say, the insurance claims for the two differ too.
Recognise the difference between day care and OPD treatments and claims:
It is important to understand the difference in order to claim the benefits of health insurance properly.
Day care treatments
Everyone knows that to file a claim with their health insurance, they must stay in the hospital for a minimum of 24 hours. However, because of technological developments, certain treatments don't require as much time. For instance, a patient having a cataract procedure needed at least a few days in hospitalisation until a few decades ago. However, technology has made surgery so much simpler that patients can now be discharged from the hospital on the same day. These treatments, covered by your health insurance plan if they fall under the list of covered procedures listed in the policy wording, include day care procedures.
OPD treatments
OPD, or outpatient department treatment, describes situations in which a patient follows a doctor's or medical professional's advice and treats or diagnoses a condition by merely going to their office or another consultation space.
Due to their shorter duration, Day Care and OPD treatments could appear to be of a similar type. There is a thin line of distinction between the two, though.
The level of hospitalisation is the primary distinction between Day Care and OPD therapies, despite their apparent similarities.
Even if a Day Care surgery takes less time, you should still be hospitalised for the procedure. You may only be able to submit a day care treatment claim after that.
However, hospitalisation is not necessary for OPD. You can receive treatment by walking into a hospital or clinic without being hospitalised. Even in the case of day care treatments, the claim may not be considered under the heading of day care procedure if the treatment is carried out on an outpatient basis, i.e. without being hospitalised.*
Let's try to understand this by considering a root canal procedure. A root canal can be performed in either a hospital or a clinic without actual admission. Hence the procedure comes under the OPD umbrella. On the other hand, a dental procedure performed following an accident can necessitate day care.
Settlement of claim for day care and OPD services
Claiming for day care services is similar to claiming for routine hospitalisation. The majority of day care treatments are planned. Thus, you can make the most of the cashless system by having the surgery completed in a network hospital. You need to notify your health insurance company in advance and supply all the required paperwork. *
OPD insurance often functions like indemnity-based health insurance. OPD expenses may be claimed after providing the required paperwork.
Despite the difficulty of policy phrasing, understanding some concepts and the variations that underlie them is necessary to submit a legitimate claim.
What does hospital day care treatment entail?
Day care treatment at a hospital refers to hospitalisation for less than 24 hours. It includes procedures like tonsillectomy, cataract surgery, chemotherapy, radiation, and more.
What exactly does the OPD cover?
OPD insurance covers medical expenses, diagnostic testing, regular checkups, vaccinations, etc.
You can also opt for family health insurance plans. They provide the option of adding in-laws as well. You can enjoy certain benefits of health insurance in family plans, like maternity cover or cost-effective family insurance plan offers, depending on the number of members and their ages.*
* Standard T&C Apply
'Insurance is the subject matter of solicitation. For more details on benefits, exclusions, limitations, terms, and conditions, please read the sales brochure/policy wording carefully before concluding a sale. '