Virtual Selling Best Practices for Financial Services
June 10, 2022
·
11 min read
Virtual selling for financial services is the key to connecting with clients. Learn how to build trust with clients through secure video.
Financial services is an industry that's on the brink of a new day. We've rounded up the top virtual selling best practices to help get you started off on the right foot.
From customer service to new client contracts, everything is going digital—even selling. But in a market that's been heavily reliant on in-person interactions to drive new business, making connections and nurturing clients can be hard in a virtual selling world.
From banking and wealth management firms to independent insurance brokerages, virtual selling for financial services is next for any team looking to connect with new clients or grow existing ones.
After decades of sitting down with clients face-to-face or shaking hands to close a deal, advisors and wholesalers in the finance industry are now looking at a world where selling has transitioned to remote-first communication. It's not just that they can't sit down with clients—it's that clients don't want to meet in person anymore. The financial services industry is recognizing a digital change that clients have wanted for a long time.
Video has now taken the place of those sit-down meetings in the finance industry. We can still be face-to-face with video, look our clients in the eye, and connect with them safely and securely. It enables us to build trust—and trust stands at the heart of client relationships across many, if not all, sectors of the financial services industry.
"64% of those who transitioned to virtual selling in 2020 met or exceeded revenue targets, compared to 50% of the leaders who did not make the transition." (
HubSpot
)
It's important to consider virtual selling best practices when communicating with clients in the financial industry. Virtual selling best practices help both the advisor and the client engage through secure video in a meaningful way.
Contents
2.1 Webcam Videos
2.3 Hybrid Videos
2.4 Video Playlists
3.2 Do the Research
4.2.1 Video Calls to Action
4.3 Post-Sale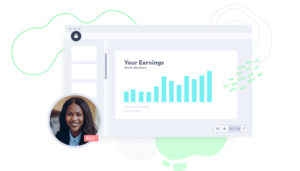 Secure Video for Financial Services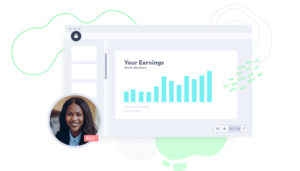 Easily create, share and host videos from a secure and compliant enterprise video platform.
Learn More
Finance Industry Virtual Selling Best Practices
Video is quickly becoming a critical component of virtual selling strategies across all industries, and the finance industry is no exception. Virtual selling best practices for financial services are the key to success when communicating with clients.
Use Video as a Tool in Your Virtual Selling Strategy
In this new digital transformation era, embracing video as part of your selling strategy helps humanize and modernize your client outreach, stay up-to-date with current trends, and keep tabs on what customers and future customers now expect.
Clients now expect to have services delivered virtually, quickly and efficiently. The use of video in customer and sales conversations and prospecting has increased by 93% since 2019. Use video to your advantage in client outreach, introductions, contract and portfolio reviews, and brand marketing.
Embrace New Opportunities to Connect with Clients
The financial services has been one of the biggest adopters of video creation, and continues to be a strong leader in user-generated videos. In 2021, the financial services industry produced an average of 364 user-generated videos per company.
Video allows you to connect with more clients, faster. Gone are the days of servicing only those in your neighborhood. Using video to communicate with clients cuts down on travel time which enables you to book more meetings. Using video also opens up the client pool by allowing you to cast a larger net at a farther reach.
Use an Enterprise Video Platform to Host Your Videos
Using video for financial services ticks all the boxes and creates a more extended reach for what teams can accomplish and what sales targets they can hit. Enterprise video platforms enable financial service institutions to create and share videos compliant with all current security regulations.
Creating, hosting and sharing videos from an enterprise video platform also allows you to oversee and track viewer data to understand ROI better and follow up on leads.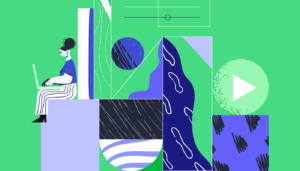 The State of Virtual Selling Report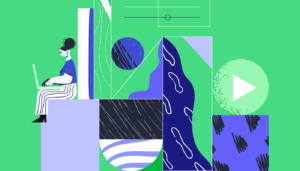 See what's in store for the future of virtual sales and selling with video.
Get the Report
4 Types of Virtual Selling Videos for Financial Services
Video is the best way to personalize your message. Prospective clients often ignore text-based emails and calls, but it's much harder to ignore another human when you can see them.
By putting a literal face to the name, you give potential clients a visual of who you are and the value you can offer. Response rates for financial services sales emails are at an all-time low. Video is how you can change that and get those responses up. Here are the four types of sales videos that are beneficial to video selling for financial services.
Webcam Videos
Webcam videos, or "selfie-style videos," are the best way to create a great first impression with your prospect. Often informal, this video style allows you to introduce yourself and connect on a human level rather than through a cold text-based email.
In a webcam video, an advisor records themselves speaking to the camera. Often, reps will use props like a whiteboard to add personalization or capture viewer attention.
Learn From the Pros
One of the simplest types of video for advisors to implement is a webcam video. In this example, our very own co-founder and CTO, Devon Gallaway, made a webcam video speaking to clients about reviews.
Using a whiteboard with your client's name written on it, or even by just waving and smiling at the camera, you can create an exciting and unique animated thumbnail shown in the preview when you email the video to the recipient.
Personalization is a sure-fire way to increase the recipient's chances to open the video link and watch it. Over 70% of sellers that use custom recorded videos for outreach say that video emails produce more opens, clicks, and responses than text emails.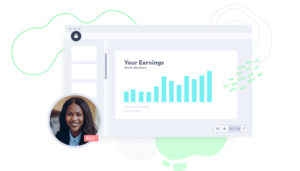 Secure Video for Financial Services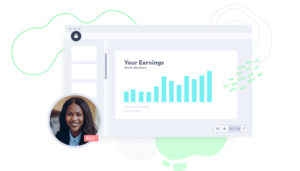 Easily create, share and host videos from a secure and compliant enterprise video platform.
Learn More
Screen Share Videos
A screen share video is where you record what's on your computer screen to capture both what you see and what you're saying. Screen share videos enable you to talk a client through an annual portfolio review, educate them on complex topics, or walk them through a presentation on reaching their financial goals.
Viewers respond well to personalization. If you find a prospective client through a request for a mortgage rate quote or a submission for more information on your services, make a personalized video to follow up on that request.
Leverage screen sharing to show rather than tell the value-add offer you are presenting.
See it in Action
This quick screen share video was made for the Marketo integration with Vidyard. It not only shows more information than a simple PDF, but thanks to the power of screen recording, it educates the customer in an interesting and engaging way.
Here the video creator uses screen share to record a presentation on their computer while talking to provide an audio explanation.
Screen share videos are also a great way for those who don't feel as comfortable on camera, to still create and share a video that makes an impact.
Hybrid Videos
A hybrid video combines screen share and webcam video. It's the best of both worlds! Sales pros across industries agree that hybrid videos get the highest response. They help put a face to the name while also showing instead of telling.
A great place to start recording is on webcam mode to create the personal touch right off the bat and then move into screen share mode.
See it in Action
In this example of a hybrid video, our legal team use both the webcam and screen share option to walk a client through a contract change.
When reviewing a contract internally or with third parties, try a hybrid video to talk through any questions or feedback to ensure your concerns are clear.
Video Playlists
Video playlists allow users to stitch a curated series of videos together for a prospect to watch. You can easily organize playlists into categories like frequently asked questions, explainer videos for service offerings, and company overviews.
Playlists are an excellent tool for utilizing previously made content, saving time, and scaling it for personalized use. Suppose you're reaching out to a client who has questions about a service or product you offer. In that case, you can quickly record an introductory webcam video, then create a playlist that starts with that intro video and feeds into service videos specific to their question.
The combination of audio, visual, and personalized components of one-to-one or asynchronous videos allows agents and advisors to connect with clients when managing policies or while researching their options.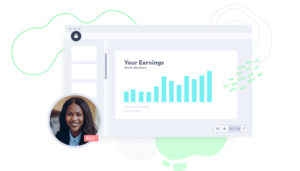 Secure Video for Financial Services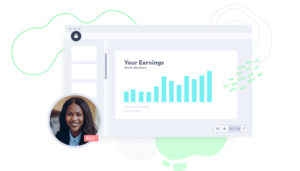 Easily create, share and host videos from a secure and compliant enterprise video platform.
Learn More
Create Hyper-Personalized Videos to Excel in Conversions
The last thing a potential customer wants is to be "sold to." In the financial services industry, where relationships and trust are necessary, advisors need to create a human connection to assure clients they really care. And as new generations of clients come into the fold, it is imperative to communicate in a way they respond to. The main reason millennials have reported switching their financial advisor is due to the lack of personalized attention. This can be remedied by using personalized video to make sure that your client feels seen, heard and taken care of in your correspondence. Video selling is a positive way to overcome the coldness of text-based emails with hyper-relevant content.
When creating your outreach to a client, consider the following to help form a hyper-personalized connection point with video.
Ditch the (Old) Script
If you opt to do pre-recorded videos, keep the tone personable. Whatever you do, don't just read an old script word for word.
The best-case scenario is to head into recording the video as prepared and comfortable as possible, with the client's name and how you can help them in mind. Find a pain point you know they have and speak from the heart about why you feel your services could solve it.
If you feel you need a script or template to work from, then try one of these handy sales prospecting templates, where you can insert what you need to stay hyper-personalized.
When preparing for your video, there are five key points to remember when building out your talking script—introduction, value, purpose, CTA, and 'thank you'.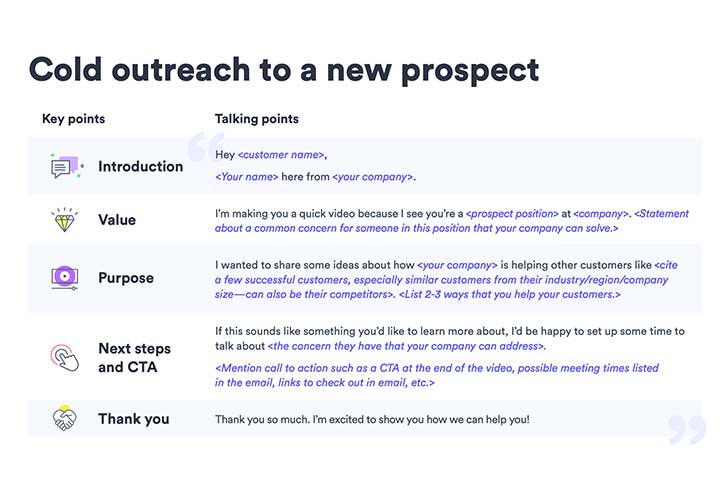 Using these five key points for your script ensures you touch on all the most critical information in your outreach.
Do the Research
When creating a video, do the research and integrate what you've gathered about a client's needs into the conversation. Doing so shows your client that you respect them and took the time to do the work, which will always help you build respect and trust.
Play the Name Game
Do you know what people love more than anything? Being recognized. Play into this by making sure to display your client's name in the thumbnail of the video or within the video itself. Showing your client that the video you made is just for them will get you far.
You don't need any fancy video editing software to do it either. Just use that handy whiteboard to write "Hi [insert name here]!" to make a lasting impression.
Embrace the Playlist
We already talked about the power of video playlists, like starting with a webcam video and then linking to a demo video. But what about all that other content you've made? Why not include a suggested playlist of different videos that may interest your prospect at the bottom of your email?
For example, a playlist of frequently asked questions, an explainer video of top industry trends and forecasts, or even a playlist of on-demand webinars you've hosted. The possibilities are endless!
Where to Use Video in the Sales Cycle
The odds are that your company plans to or it has already transitioned to a digital platform or virtual customer interface with the support of remote selling. Whether you're responding to a lead or connecting with a client, you can capitalize on conversational sales and deliver value with video at any stage of the funnel.
Top of the Funnel
Using video emails is essentially click-bait without the false sense of baiting, as long as your video is quality content. At the top of the funnel, you can grab viewers' attention with appealing thumbnail images and subject lines that include the word video.
Video has quickly become a top performer for driving sales conversions across industries. The use of video in sales conversions increased by 93% last year alone.
By hooking the client with video at the top of the funnel, video can enhance the impact of an introductory call and boost response rates.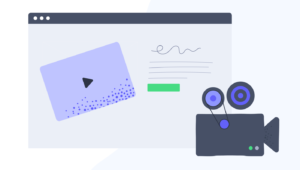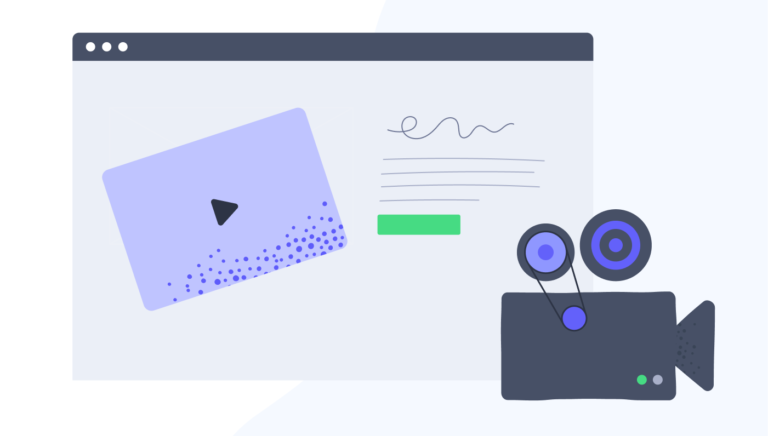 Master Video for Sales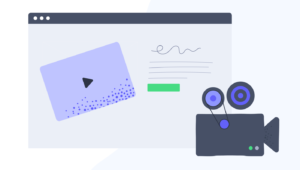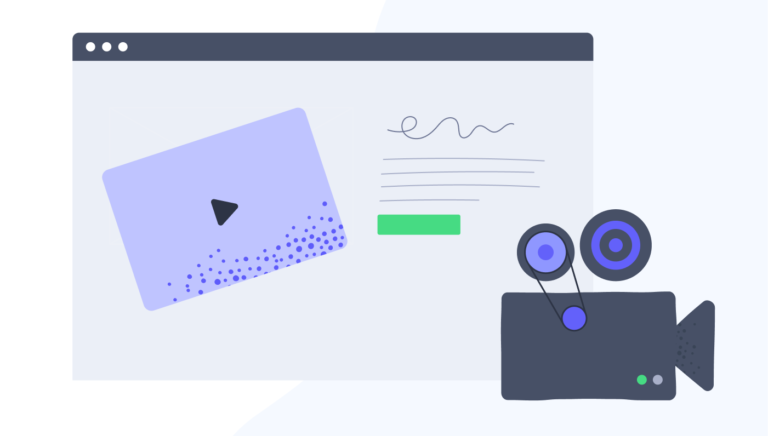 Learn the fundamentals behind effective video selling in our free 20-minute Video Selling Master Class.
Take the Class
Further Down the Funnel
When so much of a client's research and decision-making occurs online as a self-serve activity, advisors need new ways to provide proactive and ongoing insight, value, and customer service. That's why, as conversations slow down, video can help keep and re-engage those customers further down the funnel. There are various tactics to try, like targeted micro-demos showing how your services work and how specific programming happens.
Videos are also an excellent medium for technical conversations about contracts, portfolios, or complex financial topics. Especially in financial services where contracts abound, a screen share video allows you to walk a client through an agreement, removing any room for ambiguity and enabling transparency and trust through the sale.
Video Calls to Action
Video calls to action (CTAs) drive a specific desired action. They often appear at the end of a video, and they make it easy for prospects to book an appointment or take the following steps right from within your video.
Including a compelling CTA within your video is imperative to helping drive that next step, like directing the viewer to visit a webpage, reply with an email, or schedule a meeting.
Video Analytics and Integrations
Video analytics give you real-time insight into views and engagement to know whether your videos are hitting the mark with clients. With video analytics, you can gain insight into who's watching your videos and how long they're watching to prioritize follow-up with clients and prospective customers.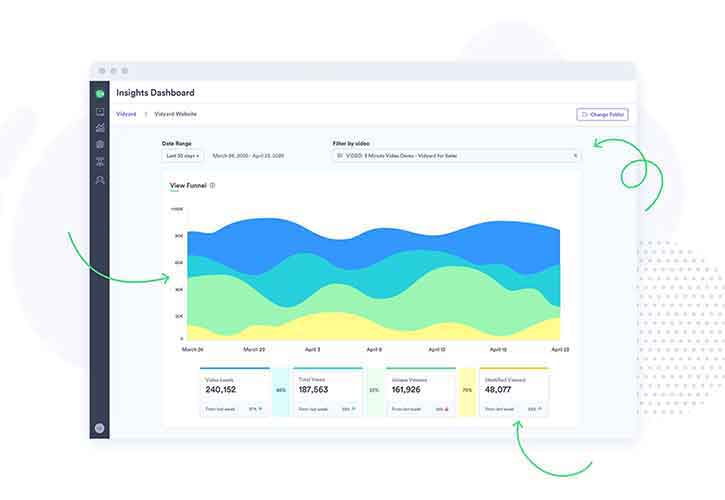 You can also unlock even more insight by sending that data to your CRM, where you can measure video against pipeline and revenue goals. Acquiring an enterprise video platform will enable you to take full advantage of this essential data.
"83% of companies used some form of video analytics in 2021, up from 73% in 2020. Those exploiting the analytics features that an online video platform has to offer to report the highest satisfaction with their video investments." (Vidyard, 2022)
Post-Sale
Post-sale video is invaluable in terms of keeping up client relations. Annual portfolio reviews can be recorded and then sent to clients asynchronously to watch on-demand when and however many times they want.
Agents can also use video for upselling and cross-selling clients. If clients sign up for your services online, send a personalized video follow-up from a customer success rep or account manager. Sending a video could be that extra step that helps the client explore additional services. By sending a video to a new customer, you can show them that their business is valued and allows your team to sell your services one-to-one.
For advisors and wholesalers who want to stay top of mind for new product and service selection, video can help too. For example, suppose a client buys home insurance through your agency, and you send them an annual video update about their insurance policies. When that client has other auto insurance needs down the line, they will most likely reach out to you for services because you have already built a strong relationship with them. Because of your video correspondence, those clients recognize and trust you for guidance.
By using video in your outreach, you can better communicate with clients and close deals faster.
Why Virtual Selling for Financial Services is a Must
As the need and appeal of in-person visits to financial offices and institutions decline for clients, video is the best way to forge customer relationships founded on trust. Start creating and sharing with these video selling tips, and stay tuned for the next blog post in our Virtual Selling for Financial Services Basics series to learn more.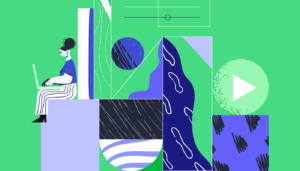 The State of Virtual Selling Report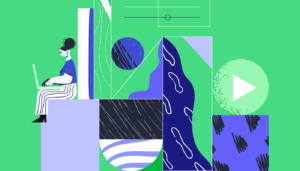 See what's in store for the future of virtual sales and selling with video.
Get the Report
This post was originally published on September 14, 2021. It was updated on June 10, 2022.